Rent 10 movies and get your 11th rental FREE!
Save up points for your choice of great prizes!
GRAND PRIZES DRAWN QUARTERLY!
Please choose your prize below and then mail your choice and your coupons to:
ET Video
Attn: Rental Rewards
PO Box 327
Coon Rapids, IA 50058
1 Coupon:
Reusable Shopping Bag
2 Coupons:
T-Shirt or DVD
5 Coupons:
Spring Pullover Jacket
Available Movies
Oz The Great and Powerful
Guilt Trip
Jack Reacher
Broken City
The Hobbit: An Unexpected Journey
Silver Linings Playbook
Identity Thief
Ice Age: Continental Drift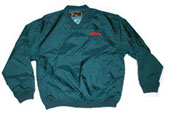 Local store must have ET Video's point of sale system to participate in our Rental Rewards Program.